Business Directory

Welcome to Fremont, California!
Located between the eastern foothills and the San Francisco Bay is the Bay Area's fourth largest city: Fremont, California. An attractive, family-friendly residential community of more than 200,000 residents at the southernmost part of Alameda County, Fremont's educated and diverse residents provide much of Silicon Valley's brainpower. A winner of the National Civic League's "All-America City" award, Fremont's great weather, high quality of life and proximity to San Jose, San Francisco and Oakland are among the reasons that so many smart people call it home.
Fremont Real Estate
Still affordable by Silicon Valley standards, Fremont real estate continues to prove desirable to the area's high tech workforce and their families. Among Fremont's neighborhoods are Irvington, Mission San Jose, Warm Springs, Centerville and Niles.
Fremont Movie Theaters and Times
Showtimes for movies at the Cinedome 8 Fremont and NAZ-8, Fremont's multicultural megaplex, as well as for nearby movie theaters in Milpitas and Newark.
Fremont Arts and Entertainment
Guides to Fremont Music, Clubs, Film, Literary Arts, Dance, Galleries, Museums, Bars, and Theater. Event promoters: Add your event listing for free! Listings appear throughout the Bay Area on top Bay Area sites like SanJose.com, SanFrancisco.com and Oakland.com.
Fremont Businesses
The East Bay's comprehensive business directory can help you find Clothing & Accessories, Home & Garden Services, Pets, Home Electronics, Automotive, Beauty, Specialty Retail, Health & Medical Services and Attorneys. Business owners: For greater visibility, add your business.
Fremont History
Since it's named after the general who raised the U.S. flag over California, it goes with out saying that there are strong ties to history here. Fremont's roots include the 1797 establishment of Mission San Jose and a brief heyday as a filmmaking location during the silent movie era, when Charlie Chaplin was a frequent visitor. Fremont officially became a city when five of the eight rural towns that comprised Washington Township--Centerville, Irvington, Niles, Mission San Jose and Warm Springs--incorporated in 1956.
Fremont Restaurants
Fremont, California's dining options range from American, Asian and European favorites to the largest concentration of Afghan restaurants outside of Kabul. This restaurant guide can help narrow down the choices.


Fry's Home Electronics Superstore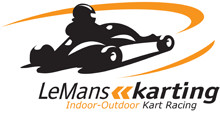 Bay Area Go Kart Racing

Campo di Bocce
Food and Fun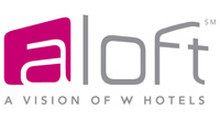 Silicon Valley Style & Luxury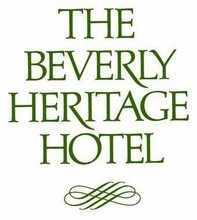 Complimentary Airport Shuttle Service